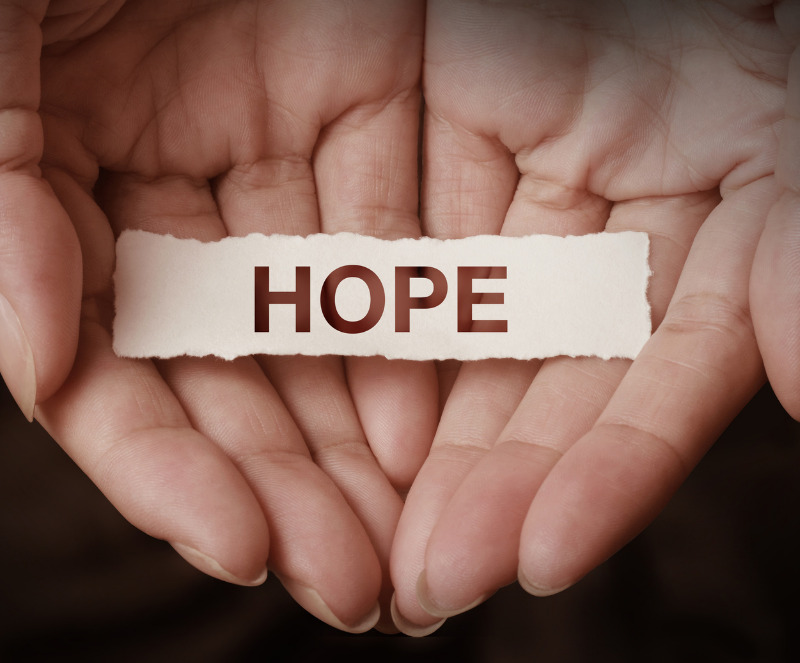 What is Hope?
01 Apr 2021
/
Harriet Pearce
Over the last few months the SparkFish team have been thinking a lot in our staff meetings about hope during the Covid-19 pandemic. I've recently been reading a pretty hefty book, 'Paul: A Biography' by Tom Wright and he reflects on the topic of hope, writing,
If I say that Saul of Tarsus was brought up in a world of hope, many readers misunderstand me. "Hope" and "optimism" are not the same thing. The optimist looks at the world and feels good about the way it's going. Things are looking up! Everything is going to be all right! But hope, at least as conceived within the Jewish and then the early Christian world, was quite different. Hope could be, and often was, a dogged and deliberate choice when the world seemed dark. It depended not on a feeling about the way things were or the way they were moving, but on faith, faith in the One God. This God had made the world. This God had called Israel to be his people. The scriptures, not least the Psalms, had made it clear that this God could be trusted to sort things out in the end, to be true to his promises, to vindicate his people at last, even if it had to be on the other side of terrible suffering.
He goes on to write,
'Hope' in this sense is not a feeling. It is a virtue. You have to practice it, like a difficult piece on the violin or a tricky shot at tennis. You practice the virtue of hope through worship and prayer, through invoking the One God, through reading and re-imagining the scriptural story, and through consciously holding the unknown future within the unshakeable divine promises.
'Hope is not a feeling, it is a virtue. You have to practice it…'
I'm not very good at practising things. I'm terribly lazy and it takes me a long time to create new habits. But how amazing is this concept that we can develop hope in a world that seems dark? We can practice it and pray for it and share it with those around us. And we can teach others how to practice it and develop it.
At SparkFish we seek to bring hope to children and young people during times of change and challenge. Adolescence itself is a time of change and challenge. But it is even more challenging during the current season when it seems things are changing by the minute.
'Hope… is a dogged and deliberate choice when the world seemed dark.'
I think we can all agree that the world seems dark at the minute, even with the successful vaccine rates and things beginning to open up again, it can be hard to feel optimistic when life is not normal. However, hope is a dogged and deliberate choice when the world seems dark. We can choose to hope. We can practice it when we don't feel hopeful and we can believe in the God who made the world, who called us to be his people, who has shown he is true to his promises and who can be trusted to make everything right in the end.
Do you not know? Have you not heard? The Lord is the everlasting God, the Creator of the ends of the earth. He will not grow tired or weary, and his understanding no one can fathom. He gives strength to the weary and increases the power of the weak. Even youths grow tired and weary, and young men stumble and fall; but those who hope in the Lord will renew their strength. They will soar on wings like eagles; they will run and not grow weary, they will walk and not be faint. [Isaiah 40:28-31]
As Christians, we have hope and at SparkFish we want to share this with the world – it is not always appropriate to share our faith directly with the young people we work with– but we can be people of hope. We can support schools with the students who need support the most, and create safe places where young people can be themselves, pause, reflect and practise hope for themselves.
The God of all comfort…comforts us in all our troubles, so that we can comfort those in any trouble with the comfort we ourselves receive from God. For just as we share abundantly in the sufferings of Christ, so also our comfort abounds through Christ. [2 Corinthians 1:3-5]
//= get_the_permalink(get_option('page_for_posts')); ?>